Real Life + Real Time = Real Results
Get more out of your exhibits and events through digital experiences.
Every event has a unique story, and we use digital experiences to tell that story in a more meaningful way, with the added benefit of measured results. Here are some benefits of incorporating digital experiences with your event:
Reach a wider audience and generate excitement before the event through channels where your audience is spending time online
Provide your message through an entertaining platform personalized by attendee types, rather than leaning on generic messaging
Alleviate the workload from your sales team to stay in close personal communication with your attendees to build relationships and win new business
Find out what actually worked and what didn't by measuring attendee behavior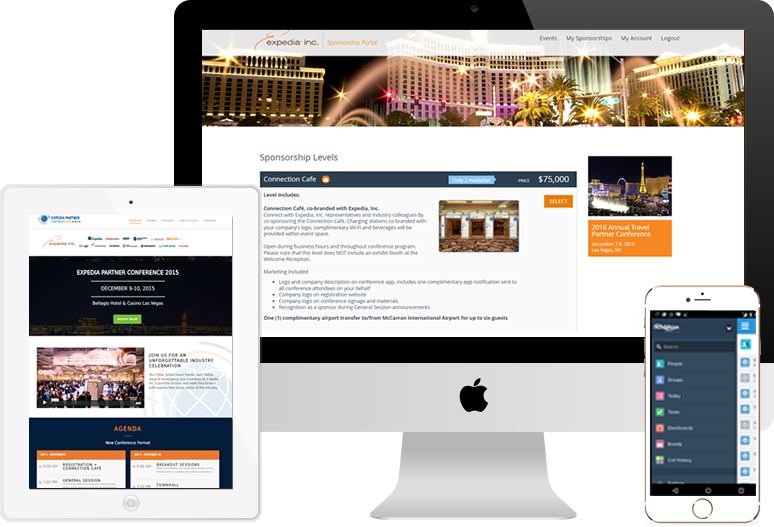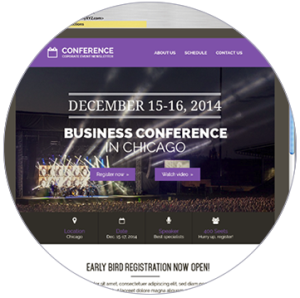 Email Marketing Campaigns
Email still reigns as the most influential marketing channel to drive attendance for your event. We launch original email marketing campaigns that generate excitement about your brand experience, while increasing exposure to your full target audience. However, we know that driving traffic to your event is just the beginning! We'll extend the event experience and continue building each individual relationship through a post-show personalized nurturing campaign. Sales will love having a little less on their plate without having to lose their personal touch.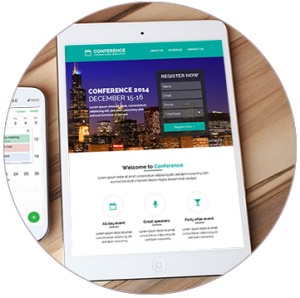 Websites, Landing Pages and Microsites
Your web presence is one of the most important factors in driving attendance to your event. Just as a great website can generate traction, a website with poor usability or stale content will drive visitors away. We specialize in SEO optimized website solutions that dazzle visitors through fresh designs while drawing them into the event experience to tip the scale of indecision and drive action.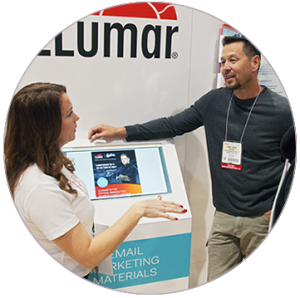 Lead Capture and Digital Collateral
If relationship building or lead generation is your priority, then quality leads should be the frontrunner gauge of success at your event. Just knowing who walked into your event isn't enough to make the difference between losing or winning a contract. Each attendee has their own interests and priorities that should drive the conversation. Our RoxEdox platform provides an engaging approach to deliver the right information to your attendees, while equipping you with the data you need.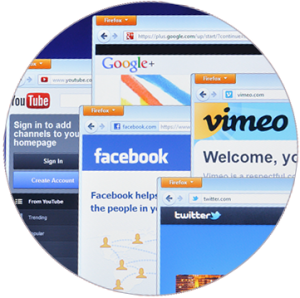 Social Media Engagement
Social media provides a unique platform to reach your connected influencers 24/7. With the right strategy in place, this channel can support your goals with driving traffic at your event, generating excitement, infusing personality into your brand and cultivating relationships. We specialize in helping you establish that goal and reaching it through social branding, advertising, contests, real-time feed video displays and content curation.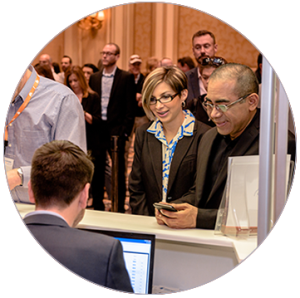 Event Registration and Check-In
When it comes to registration platforms there's no one size fits all, and finding the right platform that suits your needs can be frustratingly time consuming and expensive. That's why we created our own platform that's flexible and tailored to you – your branding, your event needs and your business needs – without the price tag of big box customizations. To sweeten the deal, our registration platform easily integrates with our on-site guest check-in and management portal, so every single guest gets the VIP treatment.
Measurement and Analysis
We're like a fine wine… we get better with age. We're often asked "How are we going to top this next year?", and we love living up to that challenge. Jumping on trends to grab the most attention doesn't always equate with highest results. We look at what worked, what didn't, who was most engaged and which tactics were the most influential in driving conversions. This serves as our roadmap when designing an environment and experience that generates optimal momentum in the right direction. We'll help you put a measurement strategy in place, and our real-time digital dashboards will melt the hearts of your leadership team.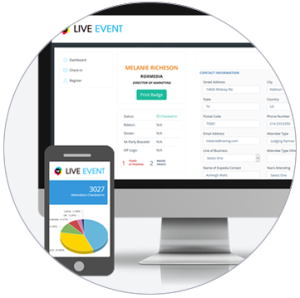 Custom Digital and Technology Solutions
Technology is shaping the landscape of live experiences, and we love being a part of that. From interactive kiosk experiences to full SaaS website solutions, our techies will help you break free from the limitations out-of-the-box products and create a product tailored to your organization's unique needs and goals. We use the finest technology available to create applications that are easy to navigate, beautifully designed and flawlessly executed.